Nature appears to have made sure
that conditions are perfect for the production of the finest Chianti Classico
The unique conformation of the soil guarantees a microclimate protected by the woods, which provides all the goodness that a quality product requires.
Like the hands of a mother, the winds of the Tyrrhenian Sea protect our vineyards from exposure to an overly-rigid climate; helping to avoid spring frosts and ensure the ideal daytime temperature, the air currents in the territory contribute to creating a perfect aroma during ageing.
Located at 400 metres above sea level, the vineyards benefit from clean air that is not subject to major fluctuations in temperature.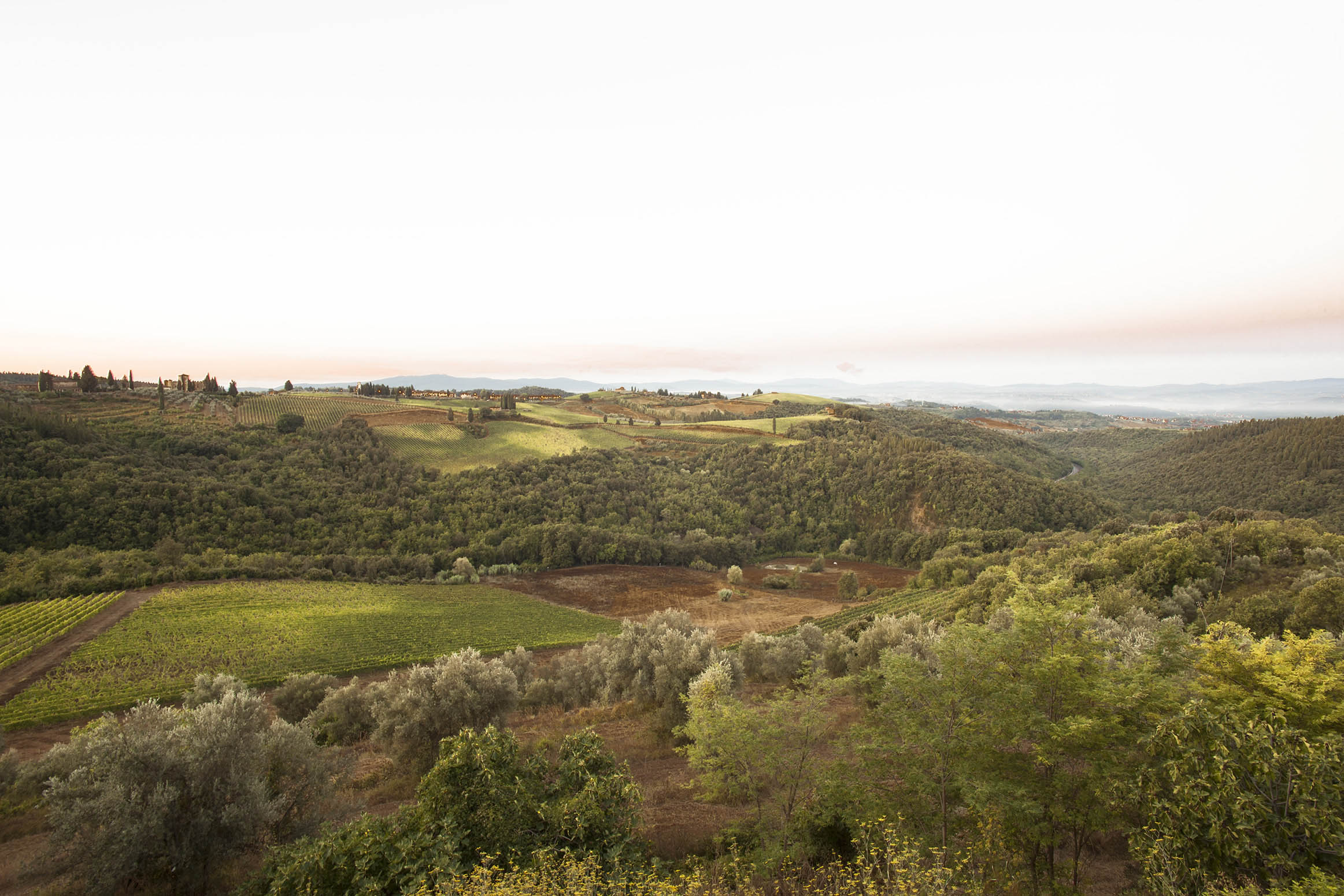 The ring of woodland that surrounds the territory also ensures the air is clean, symbiotically contributing to generating and protecting the local microclimate. The rhythms here are calm and simple, intimately associated with those of Nature. 100 hectares of woods, arable land, fields, vineyards and olive groves cultivated with love according to the timeframes of organic and biodynamic agriculture. A way of thanking the land for its generosity.